Our Veterinarians
The Spanaway Veterinary Clinic team of skilled veterinarians welcomes you to our practice. Proudly serving the Spanaway area. At Spanaway Veterinary Clinic, it is our daily privilege to provide quality vet care to your cherished pet, with compassion and competence. We hope to ensure a positive impact on our patients, pet owners and the local community.
Dr. Mary Fitzpatrick
Dr. Mary Fitzpatrick focused on being a veterinarian since 8th grade, when she got an A in biology, a D in typing and an F in Girl's Glee. Realizing she had a knack for the sciences and a houseful of animals and a mom that needed care and feeding, she dedicated herself to becoming a veterinarian. It didn't hurt that her middle school crushes were the large animal vets who were her idols came out to help her widowed Navy mom at all hours of the day and night with the horses that were boarded at their home.
After graduating from Lakes High School in 1973, Dr. Fitzpatrick went to St. Martin's College for her pre-veterinary studies double majoring in biology and chemistry. In 1975, WSU College of Veterinary Medicine admitted her at the tender age of 19. At WSU, Dr. Fitzpatrick developed a love for caring for companion animals. Graduating with a DVM in 1979 at 23 years old, Dr. Fitzpatrick embarked on an interesting journey of life provided by her career as a veterinarian.
Before purchasing Spanaway Veterinary Clinic in 1987, Dr. Fitzpatrick worked in a mixed animal practice in Bremerton and Puyallup, provided relief veterinary services at several small animal practices in King and Pierce County, worked eight years at the Tacoma Emergency Clinic, provided drug testing services for the American Horse Show Association and worked five years at Jones Animal Hospital where she was relief veterinarian for the Point Defiance Zoo.
Getting married in 1992, Dr. Fitzpatrick started a family at 39 years of age. Currently she has two sons, one daughter and a grand-kitten. She will happily fill you in on every aspect of the grand-kitten (Wally). Other four legged residents in the household are a very sweet and over large yellow lab named Louie Underfoot (guess why), an 11-year-old officially licensed "public nuisance" mini-Ausie Bell from (rhythms with Bell ) Don't be afraid to discuss behavior problems with Dr. Fitzpatrick, she gets them! Besides the grand-kitten, a cross eyed long haired tortoiseshell cat (Dolly) who isn't known to give affection unless it's after 3 AM and the heat is off lives with the "two legs".
Growing up in the area and working at Spanaway Veterinary Clinic, Dr. Fitzpatrick loves the area and the people here. She grew up a military brat, and understands the sacrifices people who serve and served give selflessly on a daily basis. But her favorite part of life is the companion animals (dogs, cats, exotics, pocket pets and everything but tarantulas) she gets to meet and the parent partners these critters bring in. There is never a boring day at Spanaway Vet!
Dr. Darin Slaybaugh
Dr. Slaybaugh's interest in animals started while growing up on the family's small wheat and beef ranch in Garfield county of southeastern Washington. When strong allergies influenced a decision that farming was not to be, the variety of farm animals provided an interesting world of exposure and learning to build on.
Dr. Slaybaugh graduated from Pomeroy High School in 1978 and continued in the undergraduate pathway of pre-veterinary Animal Sciences at Washington State University in Pullman. Acceptance into WSU School of Veterinary Medicine in 1981 led to 4 years of studies and life-learning, with a coveted D.V.M. degree occurring in 1985. After working with clinics in Sedro Woolley and Puyallup, he joined Spanaway Veterinary Clinic in 1997 making him the "newest" D.V.M. on staff (but not quite the youngest).
When not in the clinic treating patients, Dr. Slaybaugh enjoys time at home with his wife Jo Anne who he met at WSU and married in 1986. Two dogs (the whippet Kahli and German shorthair pointer Penny) and two adult children (Kathryn and Collin) along with grandson Gideon keep life busy, on top of cleaning up after a gardening fanatic wife. Whether at home or in clinic, each day provides an interesting variety of changing faces and experiences, and he looks forward to becoming part of your trusted veterinary team.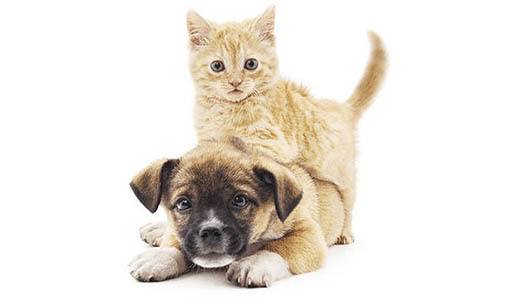 Dr. Wright
Dr. Wright felt an early calling for veterinary medicine, performing "operations" on her stuffed animals and declaring her intent in a fifth grade essay on career choices. She was thrilled to be allowed to volunteer to clean kennels at a local clinic as a teenager, and years later worked as a doctor at that same facility. Decades later, she is grateful to be able to say she still enjoys her career, from getting brand new puppies off to a good start to easing the passing of faithful companions at the end.
Zoology was her undergraduate course of study at Washington State University, followed by earning her Doctor of Veterinary Medicine degree at the same institution in 1986. She graduated with honors and was chosen by her professors to be the recipient of the Small Animal Medicine award for her class. Dr. Wright returned to Tacoma, where she was raised and has family, and joined Spanaway Veterinary Clinic in 1988. She particularly enjoys surgery, and the variety of furry, scaled and feathered friends that find their way to her exam room.
While practicing fulltime, she and her husband Gregg have been raising four children and managing their "farmette", which includes a large garden, poultry, goats and honeybees. Any free time is spent on reading, or church and community activities.